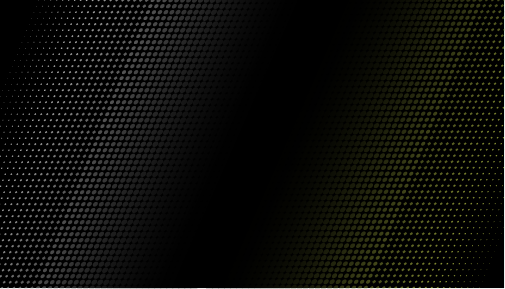 INTRODUCTION
Hobbito offers a web or mobile application so that you organize activities (sports and other activities, generally hobbies) with other users on sites of your choice (hereinafter referred to as the "HOBBITO.IO application" or "HOBBITO.IO"), this website, content, products and services (the "Services") under the following general terms of use (hereinafter referred to as the "Terms"), constituting a binding agreement between you and Hobbito.
YOU SHOULD USE Hobbito's SERVICES ONLY IF YOU HAVE READ CAREFULLY, HAVE UNDERSTOOD AND HAVE ACCEPTED ALL THESE TERMS.
By accessing and using the Services, as well as using the HOBBITO.IO application, you agree to be bound by the Terms. If you do not agree with the Terms as well as to the Privacy Policy and are not willing to be bound by them, please do not install our application and/or delete it directly, as any part of it, from your mobile phone/computer and do not use it in any way.
In addition, additional terms may apply to specific Services, such as for a specific activity or promotion, and such additional terms shall be disclosed to you in connection with such additional Services. These additional terms are additional and are considered an integral part of these Terms and to the extent that they differ as to the following, the additional terms will prevail.
In any case, Hobbito reserves the right to modify at any time the appearance and configuration of HOBBITO.IO, as well as these Terms, and/or to temporarily or permanently discontinue part or all of HOBBITO.IO's services with or without notice to the Users. For this reason, these Terms of Use may be amended and/or updated at any time. Please refer to and review these Terms of Use regularly and in particular before taking any action based on the information provided in these Terms of Use.
In addition, the User understands and accepts that Hobbito reserves the exclusive right to interrupt the use of the password on the services of HOBBITO.IO or to interrupt the distribution of its content to Users who have violated the Terms.
HOBBITO.IO is owned, operated and offered by Hobbito and is provided only for your personal, non-commercial use, in accordance with these Terms.
A FEW WORDS ABOUT HOBBITO.IO
HOBBITO.IO has a variety of categories of activities (sports, such as tennis, basketball, football, etc., and other activities-hobbies in general, such as chess).
Users can browse the available categories of activities in order to find the activity that interests them. Once the User selects the activity that interests him, they will go to the page of the activity with the information regarding the specific activity. There, the User will be able to check the availability of the Users involved in this activity, i.e. the proposals for conducting a specific game/activity submitted by other Users
(the User who submits a proposal hereinafter referred to as the "Administrator-User"), and the details of the proposals, i.e. the venue, the date (s) and the exact time (s) of the proposed game/activity, so as to be able to make the most appropriate choice for them. Subsequently, he/she may submit a request to participate in a specific game/activity, which must be accepted by the Administrator-User of the specific game/activity.
Each User may make a new proposal for a specific game/activity in the category they are interested in, specifying the number of people, the area, the dates and the times they are interested in ("Administrator-User").
There is no limitation on the number of proposals that the same User can register/participate.
Each User can also provide feedback on their experience of a particular game/activity by evaluating their partner(s) (other Users) publicly through HOBBITO.IO. These comments remain in the User's Profile for the last ten (10) games.
Users have the possibility to visit the Profiles of other Users - creators of specific game/activity proposals, and to see relevant information (such as the first name and initial letter from the User's last name, the age, favorite activities), the number of Users they follow and that follows them, and information regarding the scoring/ranking and level of the User per activity, defeats and wins per activity, as well as comments that other Users have registered in accordance with the previous paragraph.
Also, if the User has been accepted by the Administrator-User, they may visit the Profiles of the other Users who have already signed up to the specific game/activity proposal.
Users may edit the elements of their profile, see the history of their games/activities by category, their scoring/ranking as well as the Users they follow and follow them.
Also, each User has the option to follow other Users or to contact them directly by visiting their Profile.
Finally, users who have been accepted by the Administrator-User for a specific game, can communicate with each other through a group chat organized by the Administrator-User for this game.
REGISTRATION TO HOBBITO.IO
Unless otherwise specified, the use/registration to the services of HOBBITO.IO is free of charge, without prejudice to the cost of connecting the respective electronic communications network through which the User has access.
The User agrees to provide and maintain the information of their registration diligently updated, true, accurate and valid. The personal details required by Users for the registration are: - First Name – Last Name - Email Address – User Password.
From the moment the registration form is submitted, the User will receive a confirmatory email in the email that he declared during their registration so that it can be identified that the specific email belongs to them and has access to it (Double opt-in) which will contain a unique URL so that the identification of the User to activate their account is completed.
Upon acceptance of the Terms of Use and if the User successfully completes the registration, they should log in to HOBBITO.IO by entering the email and Password used during their registration in order to be able to gain access to the functions of the application. In case the User has forgotten their Password, they may request a new password through the "I forgot my password" form by entering the email with which they have registered.
The User may edit their Profile at any time. The User may also enter the following - optional - details in their Profile: - Age – Photo – Mobile Phone - favorite activities.
USE OF HOBBITO.IO
The User is aware and accepts, voluntarily and explicitly, that the use of HOBBITO.IO is always under their sole and exclusive responsibility.
Each User retains responsibility at all times for the accuracy, completeness and correctness of the (descriptive) information displayed in HOBBITO.IO. If any information provided by the User is not in accordance with these Terms or if Hobbito has reasonable grounds to suspect that such information does not correspond to reality, Hobbito has the right to refuse registration, and to immediately suspend or terminate, without prior notice, registration of the applicant's account and to refuse any and all use, present or future, of the Services requiring registration. In this case, the (requested or existing, as the case may be) User will not be entitled to any compensation for the refusal, suspension or cancellation of their registration.
In any case, the User is fully responsible for all actions carried out under their account (user account) and must immediately inform HOBBITO.IO of any unauthorized use thereof. Hobbito is not responsible for any loss or damage resulting from the inability of Users to respect and follow the above-mentioned provisions.
When providing the services within HOBBITO.IO, the information disclosed to HOBBITO.IO, shall be based on the information provided by the Users. Therefore, each User is fully responsible for providing their updated information and reporting their availability for their appearance in HOBBITO.IO. Although Hobbito uses reasonable skill and care when performing the services of HOBBITO.IO, Hobbito is not obliged to monitor or check the accuracy of the information provided by the User. Consequently, Hobbito shall not verify whether, and cannot guarantee that, the information provided by Users is accurate, complete or correct, and it cannot be held liable for any errors (including obvious and typographical errors), any interruptions (due to any (temporary and/or partial) collapse, repair, maintenance or upgrade of the Hobbito software or other reason), inaccurate, misleading or false information or non-delivery of the information.
HOBBITO.IO application services are only available for personal and non-commercial use. Therefore, you are not allowed to resell, deep-link, use, copy, monitor (e.g., via spider, scrape), display, download, or reproduce any content or information, software, products or services available in the HOBBITO.IO application, for any commercial or competitive activity or purpose.
Hobbito adopts security measures that are appropriate for detecting the presence of viruses. Nevertheless, the User must be aware that the security measures of the computer systems on the Internet are not entirely reliable and thus Hobbito cannot guarantee the absence of viruses or other elements that may cause changes to the User's computer systems (software and hardware) or digital documents and files contained therein.
By using HOBBITO.IO, the User undertakes not to take any action that may hinder or damage the image, interests and rights of Hobbito or any third party or to prevent, destroy, render unusable or overburden HOBBITO.IO or in any way hinder the normal use of HOBBITO.IO.
SPECIFICALLY, BY REGISTERING TO HOBBITO.IO, THE USER AGREES:
That they shall not use HOBBITO.IO:
- for any illegal purpose; in any way that interrupts, harms, reduces or renders less effective HOBBITO.IO;
- to transfer files containing viruses, trojans or other malicious programs;
- to access or attempt to access the accounts of other users, to break or attempt to breach any security measures;
- to disseminate any content that is defamatory, obscene or disturbing, threatening or abusive to any person or group of persons, on the basis of religion, gender, sexual orientation, race, nationality, age or disability, or anything similar;
- to advertise or promote their or third-party goods or services;
To refrain from doing anything reasonably that may be considered discredited or likely to damage the reputation of Hobbito/HOBBITO.IO; the User acknowledges that Hobbito has limited control over the nature and content of the information and conversations sent or received by the Hobbito Users. Although Hobbito reserves the right to do so, it does not control such content within the framework of its usual corporate practice and is not responsible for any such content. If a User wishes to complain about another User, they should contact Hobbito through its application or website;
To comply with all applicable laws when using HOBBITO.IO;
To indemnify and fully defend Hobbito from any claims or legal proceedings against it by any other person as a result of the User's breach of these Terms;
That user names considered offensive can be deleted;
That access to and use of HOBBITO.IO through mobile devices, or through the use of certain mobile functions, may result in the payment of a fee by the provider or operator of the mobile telephony services used by the User (the "Provider") and that the User is solely responsible for the payment of such fees;
That the User is solely responsible for maintaining the confidentiality of the password chosen by them when registering to HOBBITO.IO. Hobbito shall not be liable for any damage resulting from the disclosure of the password by the User to third parties or from the use of the User's password by a third party to access the account of such User. In the event of any unauthorized use of the User's account, the User should immediately notify Hobbito at [email protected];
That the User may change their registration details at any time, in accordance with the Privacy Policy.
INTELLECTUAL PROPERTY RIGHTS (COPYRIGHT)
All content, including but not limited to trademarks, logos, symbols, website names, industrial designs, images, photographs, illustrations, sketches, background images, icons, navigation tools, texts, music, sounds, etc., of HOBBITO.IO or related products and goods appearing on HOBBITO.IO, are protected by intellectual property rights and are owned by Hobbito or third parties authorized by Hobbito to carry out activities related to HOBBITO.IO.
The User shall not acquire any right whatsoever over the above, other than the right to use HOBBITO.IO, solely for his own personal, non-commercial use, in accordance with these Terms.
Users are expressly prohibited from reproducing, republishing, copying, storing, selling, transmitting, distributing, public communication, making available, publishing, performing, downloading, translating, modifying, transforming, exporting, reusing, refouling in any way, in part or in summary without the express prior written consent of Hobbito.
Hobbito shall not be liable for damages caused by a User who has copied, transferred, distributed, or any similar, protected content used in HOBBITO.IO, infringing third party rights.
PUBLIC AREAS
HOBBITO.IO may contain profiles, message boards, applications, chat groups, forums, communities and/or other means of communication ("Public Areas"),
enabling communication between Users. These shared areas can only be used to send and receive messages and the type, relevance and appropriateness for the forum under review. Without exception, the User is not allowed to:
Denigrate, offend, harass, persecute, threaten or violate the legal rights (i.e. the right to privacy) of others in any other way;
Publish, post, download, distribute or disseminate any name, subject matter, material or information that is harmful, defamatory, indecent or illegal;
Use HOBBITO.IO for any purpose that violates the rules of national or international law;
Post files containing software or other material that violates the intellectual property rights (or right to privacy) of third parties;
Post files containing viruses, Trojan viruses, corrupted files or similar software that may damage the computer of other Users,
Conduct or promote surveys, competitions, Ponzi systems or chain letters;
Act on behalf of another person or allow another person to use their identity to post or view comments;
Post the same note repeatedly (known as spamming),
Proceed to spamming;
Download files posted by another User they know or should have known, or distribute these files through HOBBITO.IO;
Restrict or prevent other Users from accessing the Public Areas;
Indicate or declare that the User's statements have been accepted by [COMPANY'S DISTINCTIVE TITLE], without its prior written consent;
Post offensive and/or harmful content, including, i.e. content that defends, accepts, tolerates or promotes racism, bigotry, hatred or physical violence against any individual or group;
Post content that provides material or access to material that exploits persons under the age of 18 in abusive, violent or sexual ways; and
All emails in the Public Areas will be public and Hobbito will not be liable for the actions of other Users regarding these contents.
LINKS TO OTHER WEBSITES
HOBBITO.IO website includes the possibility of having links to other websites (third party advertisers), and in case of selection of these links by the User, they will exit this website and enter the third party website, which is governed by other terms of use. Hobbito does not control these websites and does not provide any guarantee as to the accuracy, completeness, suitability or adequacy of any information, products or services displayed on these websites, nor does it undertake any liability for their content and services, nor does it guarantee their availability. The ability to connect to other websites is for the convenience of Users and in no way creates any kind of commitment for anyone. Hobbito shall under no circumstances be deemed to endorse or accept the content or services of the websites and pages to which it refers through LINKS or to be associated with them in any other way.
USER RESPONSIBILITY
The User of HOBBITO. IO application and each visitor to the website agrees, accepts and undertakes to use the services, information and data of this website and the HOBBITO.IO application, as provided by the Law and based on the rules of good faith and fair dealing.
In view of this, they are obliged not to use this website and/or the Hobbito.IO application for: 1) sending, publishing or otherwise transmitting any content that is for any reason illegal, causes unlawful infringement/damage to Hobbito or to any third party or offends the confidentiality or privacy of any person's information, 2) sending, publishing or otherwise transmitting any content that causes offence to morals, social values, minors, etc., or is illegal, threatening, defamatory, offensive, indecent, vulgar, violent, abusive, racist, scandalous, inflammatory, blackmailing, pornographic, etc., 3) sending, publishing or otherwise transmitting any content, which Users have no right to transmit in accordance with the Law or the contracts in force (such as internal information, proprietary and confidential information acquired or disclosed as part of an employment relationship or covered by confidentiality agreements), 4) sending, publishing or otherwise transmitting any content which infringes any patent, trademark, trade secret, copyright or other third party proprietary rights of any kind, 5) posting, publishing, sending, transferring or using any other method for the installation and/or promotion and/or making available of content containing digital viruses or any other electronic code, files or programs designed to interfere with, destroy or limit the operation of any computer software or equipment or telecommunications equipment, 6) intentional or unintended violation of applicable laws or provisions, 7) harassment of third parties in any way, 8) collection or storage of personal data related to other Users, 9) imitation of any natural or legal person or false statement about the identity of the visitor/User or misrepresentation regarding the relationship and/or cooperation of the visitor/User with another legal or natural person, 10) publication, sending, transfer or use of another method for the installation of spam or unauthorized advertising or other content for the promotion of products, sending spam e-mails and any other form of unwanted content forwarding, 11) interference with or disruption of services or servers or networks connected to the services of this website, or disregarding of the conditions, procedures and rules of use of these networks.
LIMITATION OF LIABILITY
We do not provide any guarantee regarding the integrity, completeness, adequacy and suitability of HOBBITO.IO and its contents, nor the absence of any errors. We disclaim any guarantee and liability and we do not guarantee or are liable for any damage that may be caused to the User or a third party by the use of HOBBITO.IO. Hobbito.IO shall not be liable for any damage caused to Users or third parties by a cause related to the operation, use, access to it, any failure to provide services/information made available by it or any unauthorized interference by third parties with services/information made available through it.
The use of Hobbito.IO is solely with the responsibility of the User. Therefore, we are not liable for any delays, failures, interruptions, errors or damages, nor do we guarantee that it will be free from computer viruses or other harmful applications. We are not liable if the HOBBITO.IO website is not available for any reason at any time and for any period of time. In any case, we make every effort and take all appropriate measures to ensure the safe navigation of the Users in the content and services of HOBBITO.IO, adopting modern high quality safety standards according to the market.
The presence of third party advertising on HOBBITO.IO does not constitute a recommendation or guarantee of their products or services. We are not liable for any third party advertisements and their content presented in HOBBITO.IO. The advertiser is solely liable for the advertisements and their content. We have no liability for the User's or a third party's communication with the advertisers at HOBBITO.IO and for any commercial transaction that may take place between them.
PERSONAL DATA
All information relating to the collection and processing of Users' personal data is described in the Privacy Policy. Users are required to read the Privacy Policy before making use of the HOBBITO.IO website and application in order to be aware of the collection and use of their personal data, the period of their retention, their rights and other important information.
GENERAL PROVISIONS
Non-exercise or non-timely or partial exercise of any right Hobbito has under these Terms or any applicable provision, shall not entail the waiver of such right or the prevention of its subsequent exercise and shall not be considered as a means of proof of delay or renewal.
These Terms constitute the entire agreement between the User and Hobbito with respect to the matters they govern.
AMENDMENTS TO THE TERMS OF USE
These Terms may be amended at any time by Hobbito, whenever deemed necessary or desirable without prior notice to the Users. The User will always have access to the applicable terms of use online. In view of this, the User must check, each time, the content of the Terms for possible amendments. Subsequent access to and use of the website by the User will be considered as a clear indication that they have read, accepted and understood the amended Terms.
This document will always be available online and can be freely consulted, stored or printed, at any time, even without being registered on the website.
PARTIAL INVALIDITY
Total or partial invalidity of any of the provisions of these Terms shall not affect the validity of the remaining provisions, which shall remain in force, unless an affected party proves that it follows from the purpose pursued by the parties that they would not have signed the agreement without the invalid part.
APPLICABLE LAW / JURISDICTION
These Terms shall be governed by Greek Law and the Courts of Athens shall have exclusive jurisdiction to resolve any dispute between us.